Preparations, Tests and some more Tests
at Esrange Space Center 08th to 10th March 2016
The first days of the REXUS launch campaign were used for individual experiment preparations and different tests of either a single experiment or the whole rocket.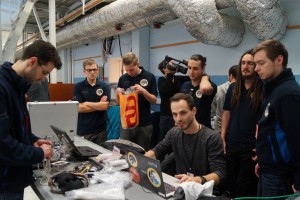 On Tuesday morning we moved to our working place in the church (a large hall where all REXUS 19 and 20 teams got their space for their preparations).
There we unpacked the materials, tools and spare parts from Würzburg and soon we built up the system we used for testing.
We also got back our experiment module we hadn't seen since January.
Its software had to be updated as we prepared some improvements during the last weeks at home.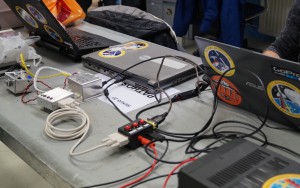 Another main task was to focus the cameras to infinity as this will be needed during flight when the earth will be about 80km away.
Continue reading